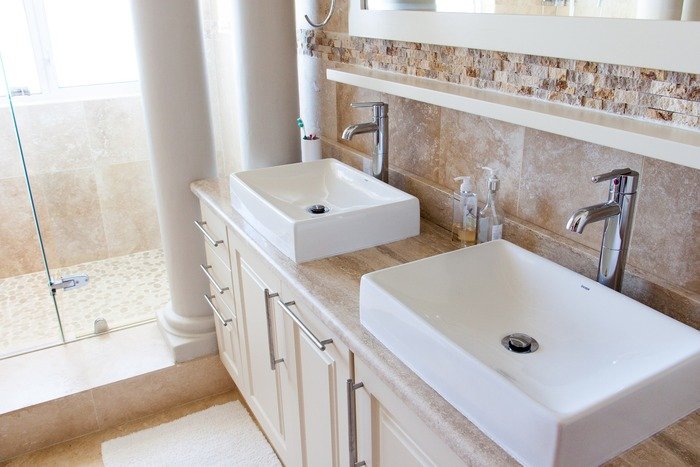 How do you feel when you look at your bathroom? When you're in it? Does it function the way you want it to? Does it provide enough storage and counter space? Does it suit your needs? Now and for the future?

We at Bathroom Remodel Syracuse take these and other questions very seriously. It is our goal to help you answer these questions and deliver you the bathroom that fits your style and aspirations.

Whether you have visions of renovating your existing master bathroom into a spa-like retreat, giving a breath of fresh air to your powder room, or adding an additional family bathroom to your home, Bathroom Remodel Syracuse is ready to assist you.

We provide only the finest workmanship, materials and customer service, and possess experience in every aspect of bathroom remodeling, renovation and restoration.

Best of all, Bathroom Remodel Syracuse is licensed, insured, and local.

Call us today for a free in-home estimate, outstanding services and expert advice and consultation. We'll set up a time that meets your schedule.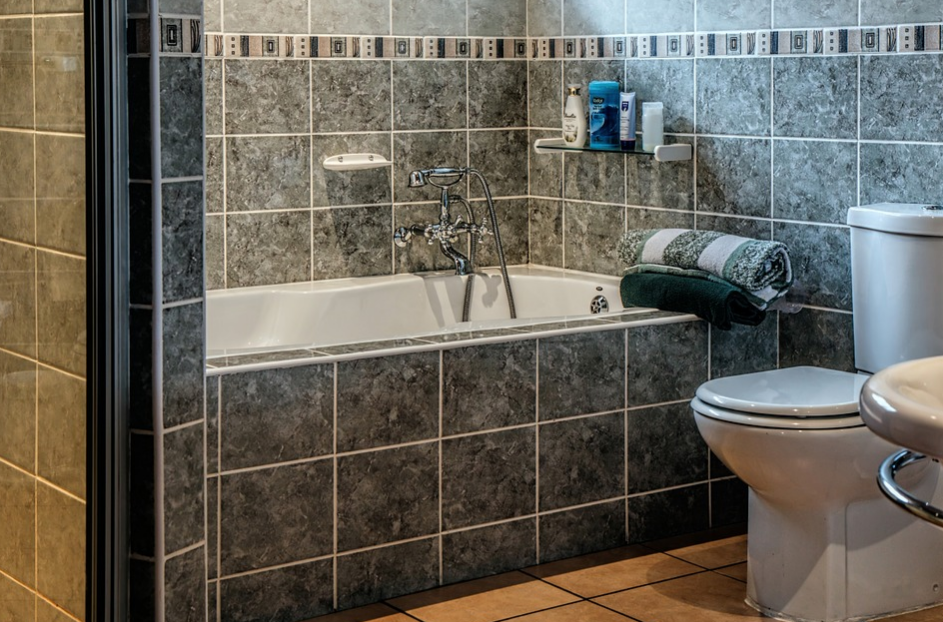 Our bath remodeling options
A bathroom remodeling project can never begin until we understand your vision and budget.

Bathroom Remodel Syracuse is a full-service bathroom renovation company that delivers outstanding results to residents in the greater Central New York state region. Full-service means that we possess the skills and expertise to take on your bathroom project from start to finish – demo, design, to install, and finishing touches. We also do complete bathroom additions.

We are also ready to take on smaller projects, such as installing new fixtures, converting a bathtub to shower, or updating your bathroom with a walk-in tub to help you or loved ones age in place.

From tiles, to flooring, vanities, painting, and plumbing, we do it all. We want to work with you to create a bathroom that suits your needs and style. We even do heated floors if that's what you're into.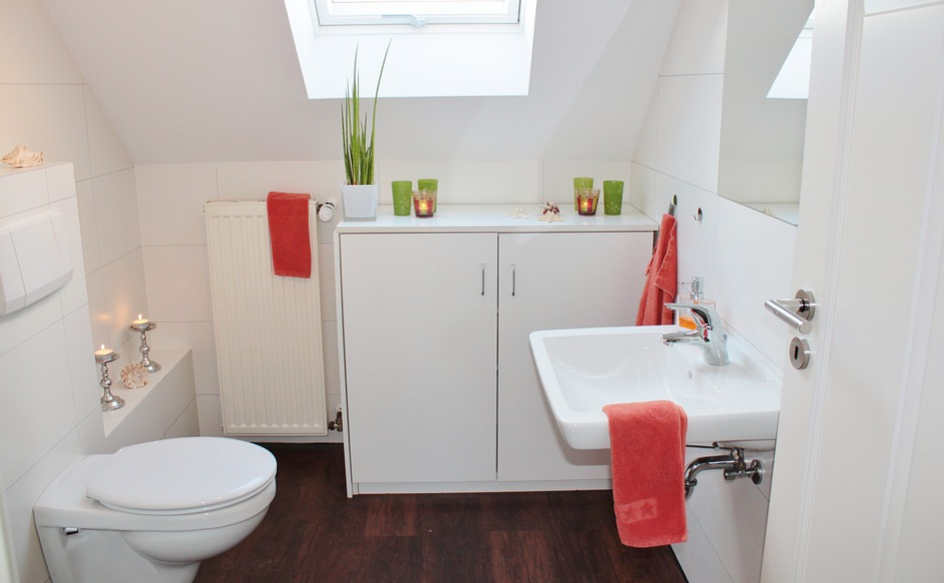 What we do
Full Remodels
We remove, replace, and relocate walls, doors and windows to make your bathroom spacious and luxurious. We give you a bathroom that maximizes storage and functionality, and, most of all, meets your personal preferences.
Cabinets & Countertops​
It's up to you. Choose from our vast selection of semi-custom, fully-custom cabinets and countertops. You'll have your pick of materials, wood options, door styles, and accessories. Refresh your bathroom today with new cabinets and countertops.
Bathtubs & Showers​
We install, replace, and restore all brands and styles of bathtubs and showers. We convert bathtubs to showers, and redesign bath and shower areas to meet the needs of the elderly and handicapped. Not ready for a replacement tub? Opt for restoration.
Sinks, Vanities & Toilets
When it comes to sinks, toilets, and vanities, you have so many choices to upgrade your bathroom. Replacing these important features of your bathroom will give it a modern feel and likely increase the efficiency of your faucets and toilets.
Fixtures
Maybe you haven't given much thought to your shower heads, control knobs and tub handles. We'll show you the variety of shapes and material options for fixtures. We promise you'll be surprised how small changes can make a big impact on your bathroom look.
Flooring & Walls​​
Think tiles, backsplashes and paint. The key to any dream bathroom is in the details and having a good tile setter. This where our designers earn their money. They'll help you pick the flooring materials, shades, patterns and colors that will make your bathroom stand out from the rest.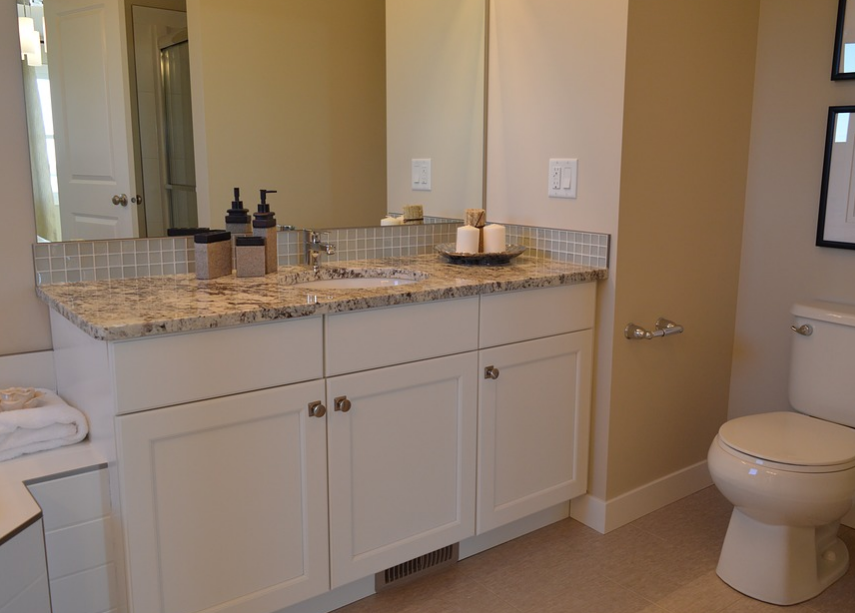 Our remodeling process
You'll start by meeting a member of our design team, who will help your visions come to life by helping you choose materials, colors, a floor plan, and more while fitting it all into your budget. We pay attention to your bathroom needs, and work with you to meet them.
Depending on the scope of your bathroom renovation, we may finish in a day or two or a week or two. A project manager assigned to your bathroom remodel will lead the renovation from start to finish, keeping you informed of our progress and timetable.
From when we start demolition of your existing bathroom until will finish up with your brand new one, our contractors will be dedicated to building the bathroom you want in the most efficient manner possible. We know that any home renovation interrupts your life. We'll be finished before you know it.

When your newly remodeled bathroom is complete, you'll have the comfort of knowing that everything from the vanity, to shower, bathtub, tiles, flooring, fixtures and backsplash were expertly installed by our skilled master craftsmen.

Best of all, we provide accurate and upfront pricing, and we will tell you how much your bathroom renovation will cost.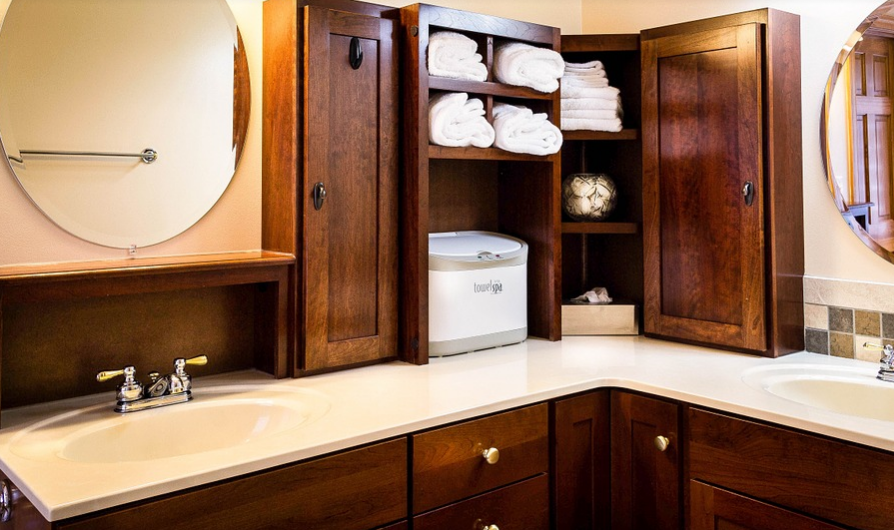 Why choose us?
When you choose Bathroom Remodel Syracuse, you'll be treated with a personalized plan from demolition to when the finishing touches are applied.

At Bathroom Remodel Syracuse, we understand that a bathroom renovation can be quite overwhelming. A bathroom remodeling project – big or small – takes time and may disrupt your daily routine. Then there's the stress of choosing the right design and right fixtures, and making sure you get the most for your money.

Not to worry, Bathroom Remodel Syracuse makes this process simple and stress-free for you and your family. Thanks to our talented and creative designers and experienced and reliable contractors, we can guarantee you'll be satisfied with your experience.

We listen to your needs and desires, and create a bathroom design and layout to fit you, your family, and your home. We're not finished until we've built the bathroom you've dreamed of.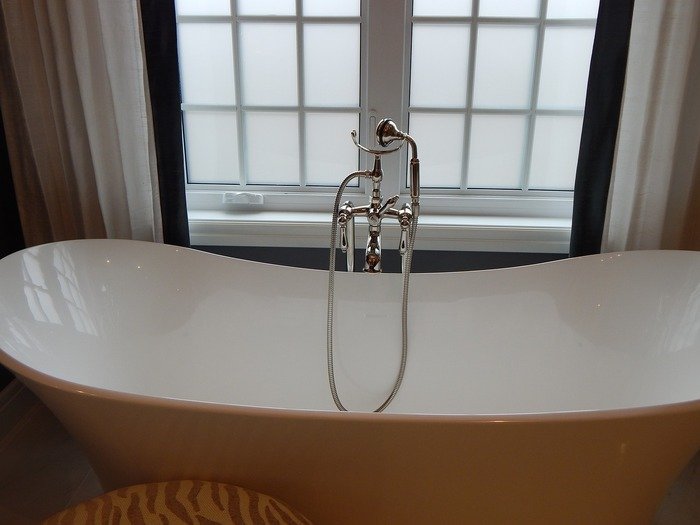 Get started on your remodel today
Stop putting off your bathroom renovation project. Whether you have goals of remodeling a small bathroom or turning your existing master bathroom into a spa-like retreat with heated floors and a walk-in shower, we can help you build a design and plan that our contractors will execute to your exact preferences.

Think about it. A remodeled bathroom improves functionality and style and adds value to your home. With Bathroom Remodel Syracuse, you will receive a return on your investment.

Other bathroom remodeling companies in Syracuse may have decent enough reviews on Yelp, Google or Thumbtack … and they probably do a good job. But they don't meet the personalized customer service, attention to detail, and cost value of Bathroom Remodel Syracuse.

If you're thinking about remodeling your bathroom, simply go to Google and type "best bathroom remodeler near me" or "bathroom remodel in Syracuse, NY." Find Bathroom Remodel Syracuse and call us today for a free estimate and in-home consultation.

We'll bring your bathroom design ideas to reality.
Our service area
We provide bathroom remodeling services in Liverpool, Clay, Cicero, North Syracuse, East Syracuse, Baldwinsville, Dewitt, Manlius, Auburn, Jamesville, Fayetteville, Skaneateles, Onondaga, Marcellus, Camillus, and throughout the Central New York and Syracuse region.
We are proud to partner with Best Syracuse Movers, Erie Drywall Service and Cleveland Basement Repair Services.