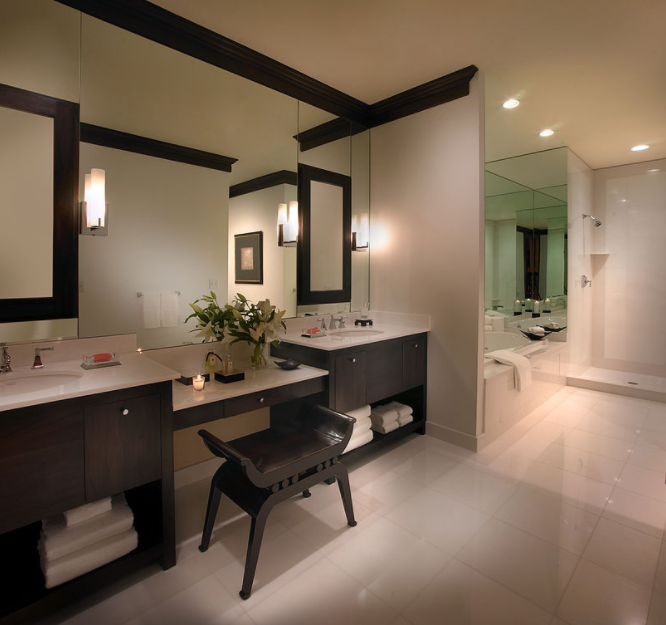 CALL 315-245-8323 FOR A FREE AND ACCURATE ESTIMATE
Start creating your dream master bathroom today with help from our experienced and talented team at Bathroom Remodel Syracuse.

What is your vision for a master bathroom? Our designers and contractors work with you ever step of the way to deliver you a customized master suite that suits your tastes and style.

And we can do it at a fraction of the cost and in much less time than our competitors in Syracuse and Central NY.

Our team has remodeled thousands of master bathrooms, delivering our customers luxurious and relaxing retreats with elegant fixtures, spacious sinks and countertop areas, meticulous tile work, romantic soaking tubs, and more.

We help you renovate your entire master bath or work on individual pieces of the room to give it a fresh, modern look. From bold to traditional, simple to complex, our workmanship, materials, and customer service will leave you 100% satisfied with your new master bathroom.
Call Bathroom Remodel Syracuse today at 315-245-8323 or complete the form below for a free and accurate master bathroom remodel estimate.
Your dream bathroom at an affordable cost
​What are you looking for in your newly remodeled master bathroom? With Bathroom Remodel Syracuse, you'll be paired a designer solely dedicated to your renovation and giving you the master bath you always dreamed of.

You may have a vision of a simple remodel to update the look of your bathroom or you have something grander in mind. We'll help you find the materials, look, and layout that meet your budget, style, and needs.
​Not sure exactly what you're looking for in master bathroom renovation? No problem. We're happy to provide you free consultation and an accurate estimate with no obligation or pressure.
 
Simply call us today at 315-245-8323 to get started on building the master bathroom you've always wanted.